EXTERNAL & INTERNAL STORAGE SOLUTIONS IN QUEENSLAND
MEADOWBROOK | BRENDALE | HERVEY BAY
SECURE, SAFE & CONVENIENT
ADD TO YOUR DRIVING ENJOYMENT!
ADD TO YOUR BOATING ENJOYMENT!
ADD TO YOUR CARAVAN ENJOYMENT!
Secure Storage Facility Solutions From Queensland's Most Trusted Company
Secure storage is one of our specialties and we know what it takes to do it right. We have more than 20 years experience in the secure storage industry and we've invested heavily in making Big Boys Toy Storage one of the best facilities in the business for secure toy storage.​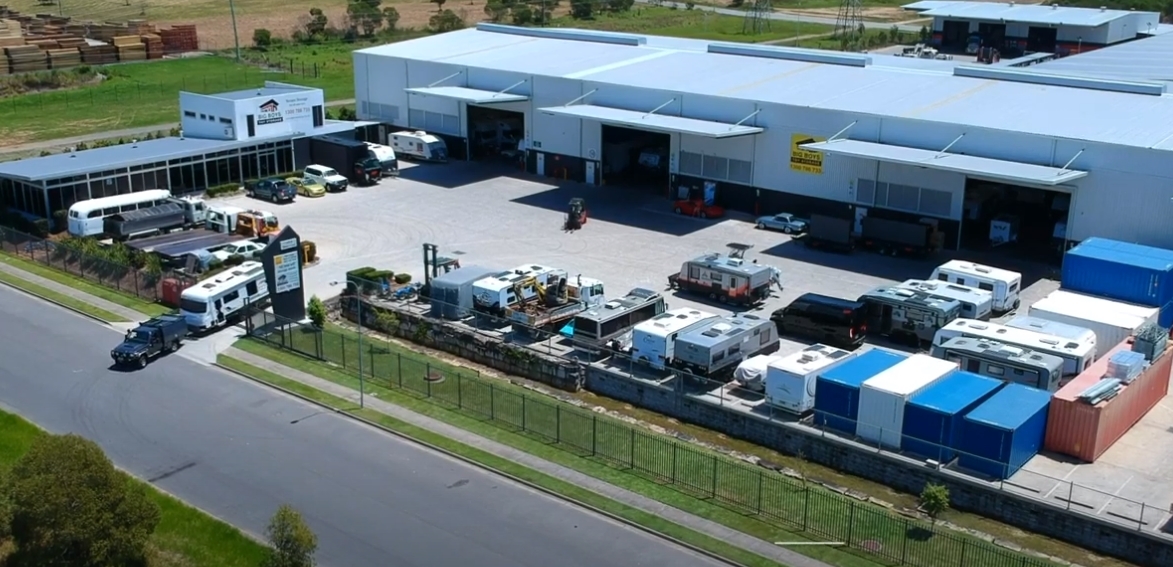 Discover peace of mind with Big Boys Toy Storage, your premier storage solution for all types of vehicles and specialised items. With over 20 years of experience in secure storage, we provide an unrivaled combination of state-of-the-art facilities and personalised services. From cars to rare collectibles, your belongings are not just stored; they're cared for!
Car Storage​
Experience unparalleled security for your vehicle with our 24/7 monitored car storage facilities. Safety and accessibility, whenever you need it.
Boat Storage​
Offering specialised storage solutions designed for vessel. Your boat will be stored in a safe, secure and weather-protected environment.
Caravan Storage​
Enjoy peace of mind with our secure caravan storage facilities, designed to accommodate all sizes and models for both short-term and long-term stays.
Motorbike Storage​
Protect your motorcycle in a storage facility designed for high-level security, ensuring it stays safe.
Jet Ski Storage​
Designed for aquatic sports enthusiasts, our jet ski storage facilities provide a combination of security for peace of mind and easy access.
RV & Motorhome Storage​
Discover the perfect storage solution for your RV or motorhome, featuring state-of-the-art security systems and ample space for all sizes of RV's and motorhomes.
Truck & Bus Storage​
Storing large vehicles is no small feat. Our facility is equipped to handle trucks & buses with utmost security, ensuring they're ready for the road when you are.
Exceptional Feedback: Our 5-Star Google Reviews Speak Volumes
This was my first time booking car storage for a very valuable car of mine. I was incredibly nervous handing it over to anyone. Adam has always answered any and all of my questions promptly and even provided a tour of the facility. The team has always been very flexible of any and all of my requests to bring my car in and out, as well as reassure me of their security, their processes of operation, and I have always had supportive staff to speak with. I've never had any incidents or concerns either with any damage or misuse to my car. Would highly recommend for valuable and collectable vehicles.

Recently I had to find a place to temporarily store a vehicle that is priceless to me, as it belonged to my Father and holds high sentimental value. Needless to say I was hesitant at first when looking around for the right facility, but BBTS was the perfect place.

Adam and the team were fantastic to deal with and my mind was at ease knowing how secure and safe my vehicle was. Thank you.


Great service from BBTS, highly recommend. Stored my skyline here while I was between houses & boarding with a friend.

Then when I decided it was time. Awesome Adam helped me sell my skyline. Thanks so much, very happy
Fantastic service. Have stored my caravan with BBTS for 2.5 years and highly recommend them. Adam and the team are a pleasure to deal with, always friendly and have a chat, and go out of their way to help you out when you need it. Just drop the van off and they put it away, and it's sitting waiting for you when you come to pick it up. So easy!! I've used a number of facilities over the past 10 years and no one else comes close to BBTS for overall quality of service and facilities.

So impressed with Adam and the team at Big Boys Toys Storage. I give them 5 stars! We dropped off our Motorhome home (aka Betty ) to be cared for over a few weeks and not only was Betty in super safe hands she also got a wash! A truly 5 star professional service. Thank you 🙏

I am more than happy to recommend the Team and Big Boys Toys facility.

I have found them to be more than accomodating and having virtually 24 hour access a real benefit.

Excellent facility. Always had our van ready when asked. Would definitely recommend them.

This place is great! The owner is really switched on and is keen to deliver a great service!
Amazing site, service and access. Would highly recommend them and will be back once I'm home again from travelling. Very safe site with great cameras and security as well.
Comprehensive Storage Solutions: Secure, Accessible, and Trustworthy
Keep your toys safe and secure, ready to enjoy…
Trust Big Boys Toy Storage. Call us today on 0438 644 240.